Two weeks ago I had the chance to visit the official Raspberry Pi store in Cambridge. Apart from those living in the UK, I think not many will it that far, so I thought to share my pictures from the visit for you to enjoy (and maybe evaluate whether it's worth the trip). Enjoy!
The Store
The Raspberry Pi Store is located in the Grand Arcade shopping mall, and on the second floor. Looks nice and official.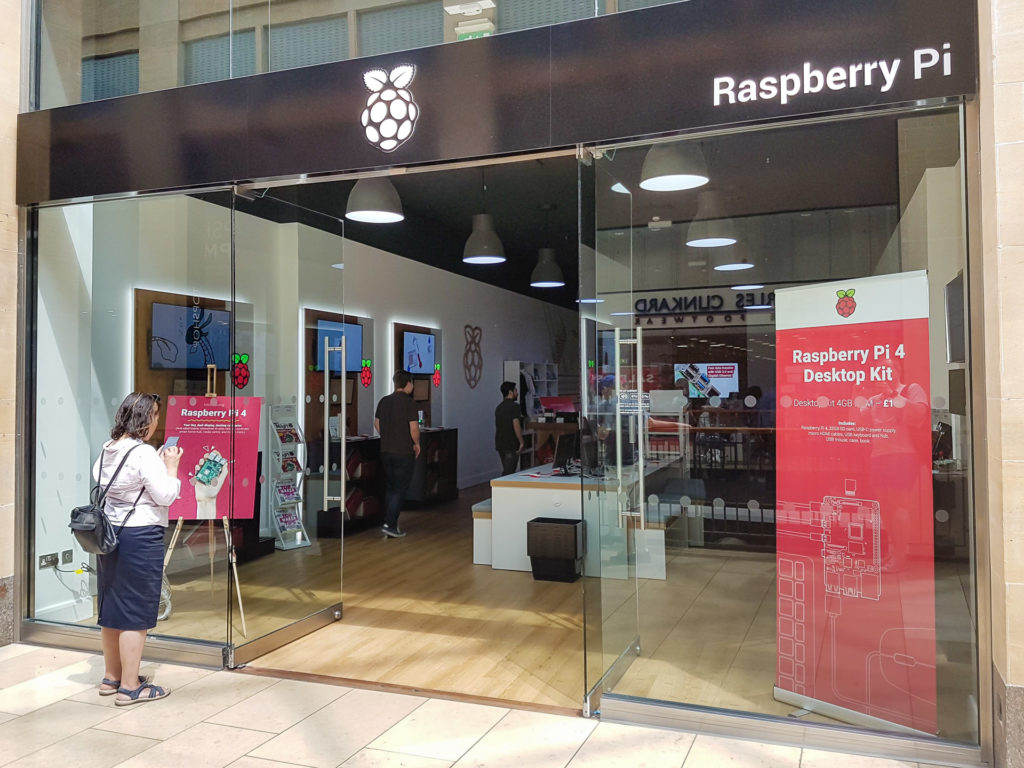 Naturally, it houses an excellent selection of the Pi boards. There was 3B-, 3A2, Zero, Zero W, Zero W+, compute modules, Pi 4 of course (with different memory options), all with good availability. To cheapest Zero boards were limited to 1 per customer, much like in web store. All boards had a good choice of cases as well on sale. Very nice.